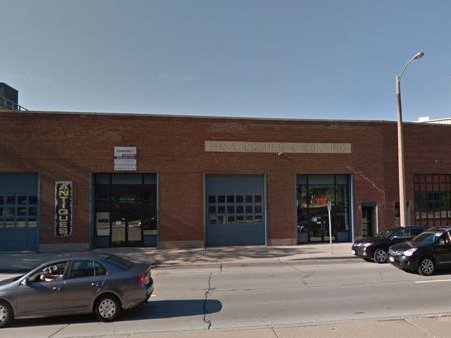 "Bar Month" at OnMilwaukee is brought to you by Miller Brewing Company, calling Milwaukee home since 1855. For the entire month of March, we're serving up fun articles on bars, clubs and beverages – including guides, the latest trends, bar reviews, the results of our Best of Bars poll and more. Grab a designated driver and dive in!
Milwaukee's first axe-throwing and shuffleboard bar, called NorthSouth Club, will open at 230 E. Pittsburgh Ave. – next door to Merriment Social – in Walker's Point. Construction begins at the end of March and the facility is scheduled to open by the end of summer.
NorthSouth Club will offer both a "rugged northern Tundra" theme for axe throwers and "southern shore" decor for shuffleboard players. It will include a full bar and private event space with tall ceilings, skylights and open garage doors in summer.
This will be the fourth venue for Bars & Recreation, owned by Marla and David Poytinger. Bars & Recreation opened AXE MKE in June 2018, as well as Nine Below, Milwaukee's only indoor mini-golf tavern, in 2016 and painting bar Splash Studio in 2012.
"We wanted to meet the demand for axe-throwing, but also bring another activity to the city," says David Poytinger. "Milwaukee culture is shifting away from just a night at the bar. When much of your life is spent in front of a computer or device, you're ready to break out and do something interactive with friends."